Case Study; BIOGEN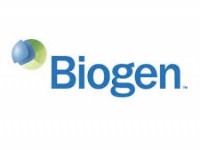 Biogen is a new, rapidly expanding company. Each year they take in over a quarter of a million tons of domestic and commercial food waste and convert it into electricity and bio-fertiliser for reuse on the land. The process uses anaerobic digestion to create valuable resources from waste otherwise destined for landfill. Biogen has 7 sites across England and Wales. It operates in a highly regulated industry so complying with legislation and having robust quality, environmental and health & safety managements systems is very important.
Here's what Biogen's environment manager Esther Hombarume and operations director Graeme Vincent have to say about Activ.
Graeme: "Biogen first looked at the Activ system to give us a more effective ISO management system. We operate a number of sites, so we needed something which was flexible, mobile and that could be updated easily.
I'd recommend Activ to anyone. It's a great way of managing ISO" – Graeme Vincent
"People have found the Activ system very user friendly, it's easy to operate, easy to find documentation, and with all the support available it's a really good system.
"The best thing is that our time is freed up to get on with our jobs while Activ  ensures compliance with ISO requirements."
Esther continues: "Activ has helped us streamline our processes as well as achieving and replicating best practices across all of our sites. It has also encouraged team work  and has really raised the profile and understanding of ISO across the business.
"Activ fits in with our management systems, and has played a major role in achieving and maintaining our ISO credentials.. The system also allows us to go beyond ISO. For example, we use it to manage our PAS 110 certification for Digestate Quality which is an industry specific qualification.
"Another huge advantage of using Activ is the fantastic consultancy support and advice we get from the team at Equas. Our consultant is always readily available and has helped mould the system to meet some of our specific business needs. There are no time delays, when you ask a question, you get a response."
In conclusion Graeme adds: "I would recommend Activ because it's a low cost solution to keeping a highly regulated company like ours up to date with all the legislation, and it manages document control effortlessly in the background.
"The people at Activ are very accessible, helpful and understanding. I've been hugely impressed with just how good Activ is at managing our widespread, highly regulated, ISO system. I'd recommend it."
Case Study.
Jack Cuthbert's Bakery, Co Cork, Ireland
Jack Cuthbert's bakery has been baking many different types of handmade bread such as Artisanal breads, traditional Irish breads, French breads, Polish breads and health breads, for many years in Cork. The company currently employs 25 people at its base in Midleton, Co. Cork.
With the aim of making significant environmental savings the company focussed on energy reduction, waste minimisation, water conservation and logistics optimisation. Through the project, economic savings in excess of €47,000 were achieved.
Key achievements:
1) Energy: 0.03kW of electricity saved per unit of bread produced, equating to 18.5% reduction in electricity consumption between 2010 and 2011.
2) Logistics optimisation: optimisation resulted in saving of 13.48t CO2 (or €41,800) p.a.
3) Waste: 24t waste diverted from landfill p.a. (savings €3,800)
4) New products: two new products developed, with new markets.
5) Water: reduction of 433m3 of water per annum.
6) Staff training & awareness: increased staff awareness and involvement in environmental improvements within the day to day operations of the company.
Case Study
Dawn Meats, Ireland
Dawn Meats, part of the Queally Group, is one of the largest suppliers of Irish and British beef, Irish and British pork, Irish and British lamb. The group processes in excess of 500,000 cattle and 750,000 lamb per year, from which it produces 200,000 tonnes of added value meat products.
Dawn Meats plant in Ballyhaunis, Co Mayo targeted water, energy and packaging savings.
Key achievements:
1) Over 10,000 m3 p.a. reduction in water consumption across the site (34% saving)
2) €25,000 reduction in oil consumption, due to water reuse & conservation and refrigeration heat recovery
3) A reduction of 166t (or 10%) of cardboard usage, by applying eco-design principles to product packaging and implementation of reusable returnable packaging
4) Logistics – reduction of up to 85 truck journeys due to packaging redesign
5) Staff were trained in eco-design techniques for packaging and water minimisation
6) Packaging minimisation and energy saving initiatives have been rolled out to other company sites
ISO 14001 training and or certification will help you to understand and learn more about the environment and safety within the environment. This type of training will allow you to gain an ISO 14001 certification which is ideal if you would wish to further your career in the environmental industry. A course of this type will thoroughly cover ISO 14001:2004 which allows you to establish and maintain an Environmental Management System (EMS)
If you work in a business that has a reputation to uphold in the environmental industry, allowing employees to take up the training and receive certification can have great and many benefits to both you and your business.
ISO 14001 courses can help to enhance both an employee and the business that they work on, it can also open up many doors into further careers allowing the individual to enhance themselves for the future. Even though receiving full training may be stressful and lots of hard work for all involved it can help to build up an individual's CV and career whilst also enhancing the business they work in.