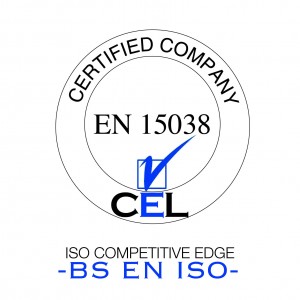 ISO 17100:2015 has replaced the EN15038 which was a European specific standard that was developed by the European Committee for Standardisation in 2006. This is the first European standard to identify the requirements organisations need to provide the best quality translation services.
EN 15038 is even more relevant than ISO 9001 for the localisation industry. The ISO 17100:2015 standard aims to unify the terminology used in the translation field, define basic requirements for language service, and create a framework for the interaction between customers and service providers in terms of their rights and obligations.
The Process;
During an evaluation, an independent auditor will rigorously review your systems and processes right from project evaluation through to post production.
The standard will also ensure you review your level of service products across all vendors, management, and information technology and translation services, with regard to human and technical resources, quality, project management and service processes and the contractual framework.
We will ensure that the certification is effective and efficient through our practical and no nonsense approach.
For further details click here