Click Here To Call 016690581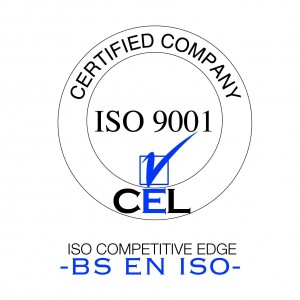 ISO 9001: 2015 (which has replaced ISO 9001:2008)- has been described as the quality certificate with a small name and a large agenda!
For a free copy of the new standard and a guidance document click here
Its aim is to make efficiency, profitability and corporate desirability a realistic part of your company manifesto, easily and with minimum financial burden through ISO 9001 Certification.
Customers are increasingly becoming quality-conscious shoppers. They want to know up front that your business will meet their needs. A certified Quality Management System demonstrates your commitment to quality and customer satisfaction.
ISOCEL audits Quality Management System certification to ISO 9001:2015 which helps businesses, large and small, to get on the road to business improvement. Our clients have discovered strengths and improvement opportunities while demonstrating their commitment to quality and customer satisfaction. Implementing a Quality Management System will help you enhance customer satisfaction, achieve consistency, and improve internal processes. It can also minimise the risk that customer expectations are not met.
ISO 9001:2015 Quality Management Systems Revision
Twenty-five years after its inception ISO 9001 has undergone a revision released in September of 2015. To date, more than 1.2 million organisations globally are certified to the ISO 9001 standard.
While it continues to be relevant to organisations of all sizes and industries, this update builds upon the requirements that have made the standard a success by taking into consideration new technological advancements in the workplace and a higher focus on the quality of outputs to customers.
The updated standard has been written using a new high-level structure found in all new management systems standards allowing for easy integration with other standards within an organisation's management system. 
The revised standard will:
Provide a stable core set of requirements for the next 10 years or more

Remain generic, and relevant to all sizes and types of organisation operating in any sector

Maintain the current focus on effective process management to produce desired outcomes

Take account of changes in quality management systems practices and technology since the last major revision in 2000

Reflect changes in the increasingly complex, demanding and dynamic environments in which organizations operate

Apply Annex SL of the ISO Directives to enhance compatibility and alignment with other ISO management system standards

Facilitate effective organizational implementation and effective conformity assessment by first, second and third parties

Use simplified language and writing styles to aid understanding and consistent interpretations of its requirements
ISO 9001:2015 was published in September 2015. All those currently certified to ISO 9001:2008 will have three years from the release to update to ISO 9001:2015. 
ISO 9001 Certification shows you are serious about your business.
ISO 9001 Certification Ireland Click here
For further details click here