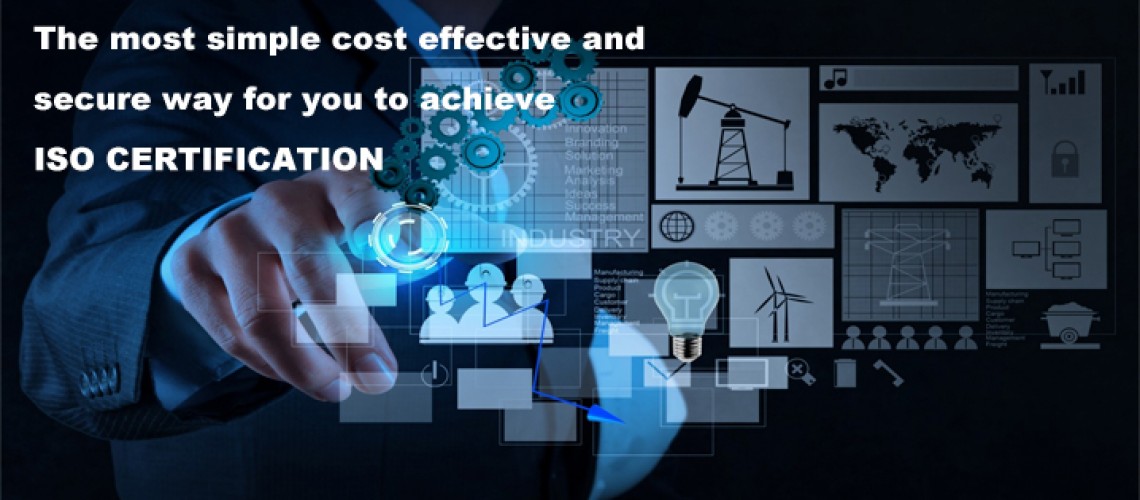 Welcome to ISOCEL – ISO Certification offices in Dublin & Cork
ISO 9001:2015, ISO 14001:2015 and ISO 45001:2018 certification provides substantial comfort for your potential customers by significantly enhancing your status and image as well as providing proof that you are really serious about Quality, Safety and Environmental issues.
ISO CEL is able to offer a service which not only minimises your valuable management time input but also allows us to pre-determine the precise cost of ISO certification.
ISO 50001 Energy Management – Emas Certification – Eco-Management and Audit Scheme
When you have studied the facts  we would be delighted to arrange for an informal (no cost) visit to your premises by one of our Senior Advisors to meet for a general informal discussion on how our service can help your business.
ISO Competitive Edge has over 18 years experience of the certification business in Ireland and the UK and operates to the guidelines of the ISO (International Organisation for Standardisation) 17021. Our experienced team has been involved in guiding over 538 companies through the certification process in a simple and cost effective way
For more information click here.
ISO 50001 certification – ISO 50001 Energy Management
ISO 50001 energy management standard has been created to aid businesses all of all types and sizes establish an effective energy management plan for their business. This standard is available to all types and sizes of businesses, so it doesn't matter if you are a small store or a large corporate company, the energy management standard can be applicable to you. There are many benefits that a business and its employees can receive through gaining an ISO 50001 certification. It can allow a business to self-certify or undergo a third party audit, this means that small businesses receive the support they need if they cannot afford the audits whilst allowing larger companies to boast of their certification. It will also be able show to your clients or customers that you have proof that you care not only about the environment but quality and safety environmental issues. Whether you are a small business or large corporate company your business can benefit from the energy management standard as it allows you to make sure that you are making the most for your environment.
Emas Consultants – Emas Certification
Eco-Management and Audit Scheme has the abbreviation EMAS to make it more recognisable and understandable. The main aim of EMAS is to allow the participating organisations to analyse and manage their own impacts on the environment. EMAS has a variety of benefits to offer participating organisations such as: – Help them to protect the environment. – Improves their services or their products. – Saves sums of money. – Helps them do demonstrate their commitment to the environment. – Allows them to comply with legislation. EMAS certification can be awarded to all types of organisations whether it's in the environmental industry or local authorities. All businesses can benefit greatly from EMAS as it allows your customers or clients to see that you care about how you treat the environment which can often make their mind up about your business. When you and your business are taking part in EMAS you will be provided with help and advice from qualified and experience EMAS consultants who will be able to help you along the way to ensure that everything you achieve is correct.
Energy Management Consultants
There are a wide range of environmental management systems that are often thought of complicate systems, which are not often implemented using internal staff members, it is sent to environmental management consultants. The consultant is an individual who is there to help a business ensure that they maintain a high level or appropriate measure of compliance to the environmental regulations. There are also two main types of environmental consultants, those who have entered the field from the industry side and those who have entered through the environmental side. An environmental consultant will be able to provide help to the business with a management plan that ensures they achieve their desired reduction of their environmental footprint. Each energy management consultant can provide a different view, opinion and variety of help to organisations on energy conservation. They are able to provide practical, high quality and useful help and advice to businesses who are trying to show their appreciation for the environment through energy conservation. Energy efficiency should be very important to all businesses, large and small. It not only allows you to be a more serious company but also achieve high energy efficiency and cost reduction whilst improving in house team capabilities.